With the Senior runners having an elect representation at the National Road Relays, the fight for the headline grabber took place across the local races.
Aintree racecourse was the first up on Saturday hosting the run through events 5km/10k/Half marathon on the looped course. Mike Gall started the ball rolling taking 3rd place overall in the 5km race with a superb 17:47 just one second away from his 2014 personal best followed up by Greg Callaghan who took home 1st place in the vets category, 5th overall, in the 10k race recording 37:57, hopefully leaving an injury blighted summer behind.
LPS continued its great affinity with Ormskirk's 10k race with Ian Roberts extending the
clubs representation on the podium to a 9th consecutive year romping home in 1st place with a time of 35.07 continuing his impressive recent form. Adam Jones had battled hard to retain his title from 2018 but faded late on finishing in a commendable 36:16. Mike Gall (37:31), following his exploits the previous day, lead home a strong contingent of club members Sam Carr (38:30), Lee Anderton (41:05), Se Loughlin (41:21), Jared Nichols, Rachel Yates (44:50) & Neil Roberts (46.26). Another great performance for the clubs senior squad highlighting the depth developing within coach Mark Bleasedale's squad.
Other performances across the northwest saw an Ormskirk ParkRun contingent of Sam Carr (19:16), Stephen Lennon (20:22), Toby Farrer (23:23), Anna Yates (29:01) and Donna Hoban (31:32). At Knowsley ParkRun, Robbie Wood (21:17) was joined by John Dobie (25:32) whilst Hilary Honeyball (21:09) lead home clubmates Mark Hudson (21:20) and Iain Wright (24:03) at Kew ParkRun with James Read (19:54) coming close to improving his best at Southport ParkRun cheered on by Phil Macdonald donning the volunteers high viz.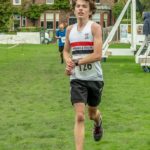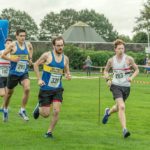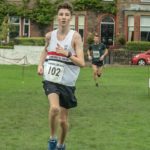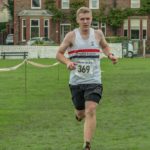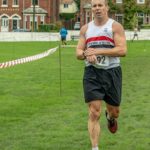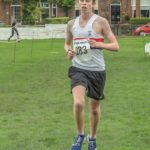 Report Dan Gilbody